Welcome!
Check here for important information and updates about our class.
Happy December!

This week in Science: Gravity
Phenomenon: When a piece of paper is placed on top of a book, and both objects are dropped together, they fall straight to the ground; the paper does not flutter.
We will investigate how mass affects gravitational force by using simulations and drawings to understand gravitational forces and fields.
Essential Question: What is gravity?
Key Science Concept: Modeling Gravitational Forces
The vocabulary for this unit is: gravitational forces, attractive, orbit, gravitational field, force field, weight, mass

In Health
We are working on smart goals.

Students will be working on setting strong attainable goals to work toward.
We will be working on a goal collage so I have asked students to bring in magazine donations that we can use for our projects. Magazines will be cut up so only ones that you are okay not getting back.

This week's news:
12/6- report cards come home
12/7- $2.00 NUT DAY

Next week 12/10 to 12/14 we will have the holdiay shop for students to shop!
​




---
Powered by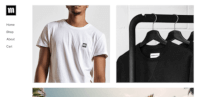 Create your own unique website with customizable templates.